CUSTOMS CLEARANCE
KNOWLEDGE ABOUT CUSTOMS ACT
AND APPLICABLE LAWS AND REGULATIONS
AEO Customs Broker (JAPAN)
As a customs broker, we have well-established reliable organization and systems, ensuring cargo security and legal compliance system.
We are the experts in prepairing needed documents, calculating customs duty and other value added taxes such as import value added consumption tax, and explaining your cargo details when required by Japan Customs or other national government agency.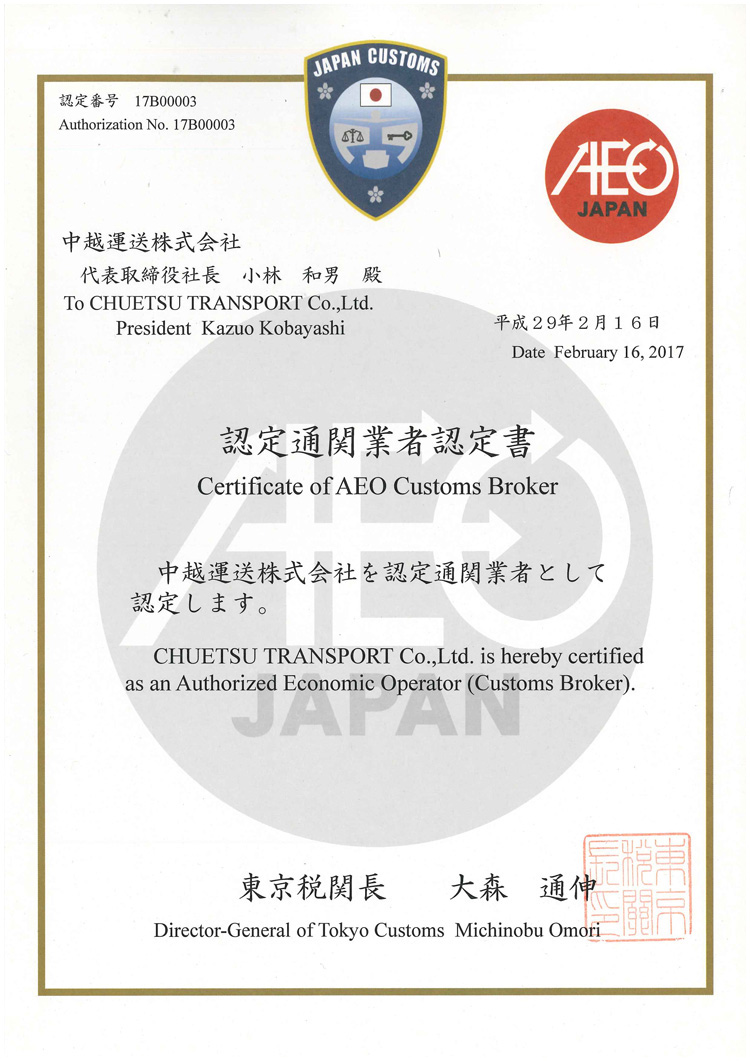 AUTHORIZED ECONOMIC OPERATOR (AEO) PROGRAM
WHAT IS AEO PROGRAM ?
Ensuring security in the international supply chain and safe and secure society, especially preventing terrorism, Japan Customs has developed and promoted AEO Program in close cooperation with the business sector.
For that purpose, Japan Customs authorises importers, exporters, warehouse operators, Customs brokers, logistics operators and manufacturers with the consistent with the SAFE Framework as "AEO", giving benefits such as simplified Customs procedure and Less Customs Intervention.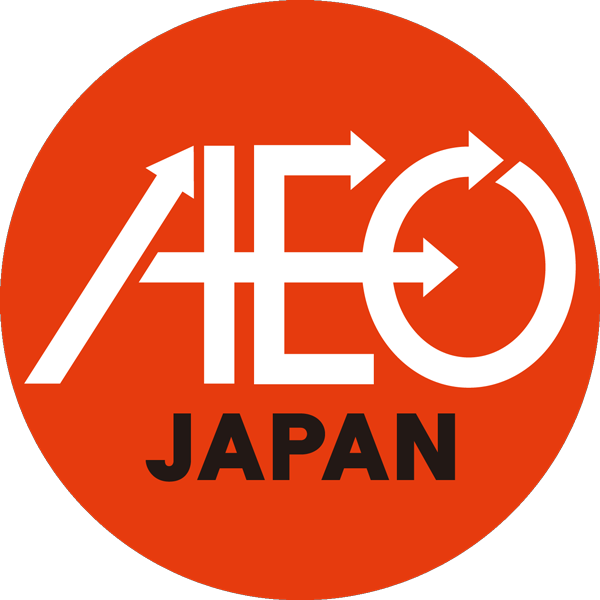 Feature of AEO Customs Broker
AEO Customs Broker can enjoy following benefits :
In case a non-AEO importer delegates their import customs declaration to an AEO Customs Broker:
- Pre-Arrival lodgement of import declatration
- Release of Cargoes before duty/tax payment declaration and payment.
- Periodical lodgement of dity/tax payment declaration
- Can lodge import/export declaration to any customs offices
In case a non-AEO exporter delegates teir import cusotms declaration to an AEO Customs Broker, transports exporting goods to Customs Area:
- Waive the requirement to store goods in the Customs area
INTENSIFY the customs decalaration to the Customs Office which is convenient for Importer/Exporter company.
We can arrange customs declaraton to Niigata Customs Office for all the cargoes located at all the Sea or Airports in Japan.